back
MySound!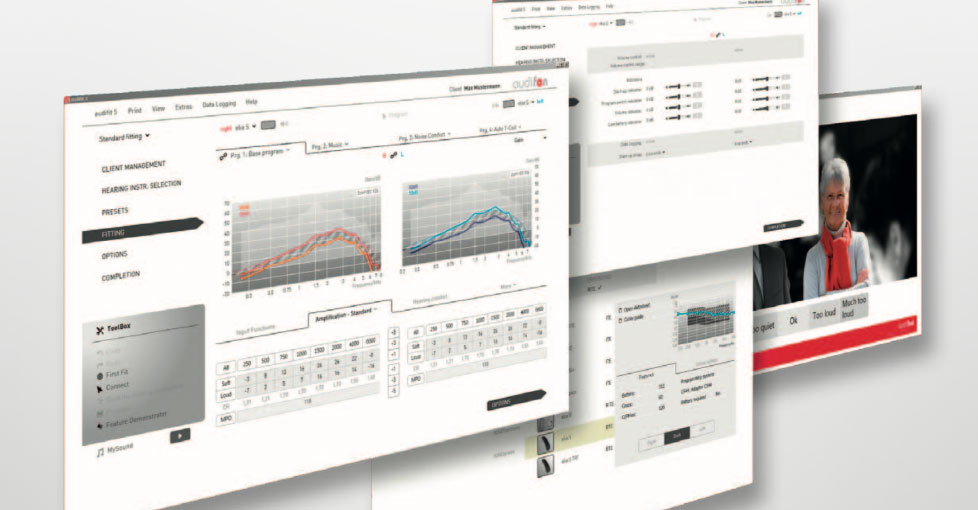 Convince your customer: Demonstrate state-of-the-art hearing system features during the fitting process – live in your hearing studio! MySound! simulates realistic sound worlds to give your customer the opportunity to experience the benefits of useful features like adaptive noise reduction, directional microphone technology and to understand how different hearing programs work.
A simple but effective tool to sell the advantages of state-of-the-art hearing system features. Your customers will love it!
MySound! is now fully integrated in audifit 5.0, giving you quick and easy access to a world of realistic sound simulation.